IS METAL PATIO OUTDOOR FURNITURE WEATHERPROOF?
author: Powerlon
2022-12-04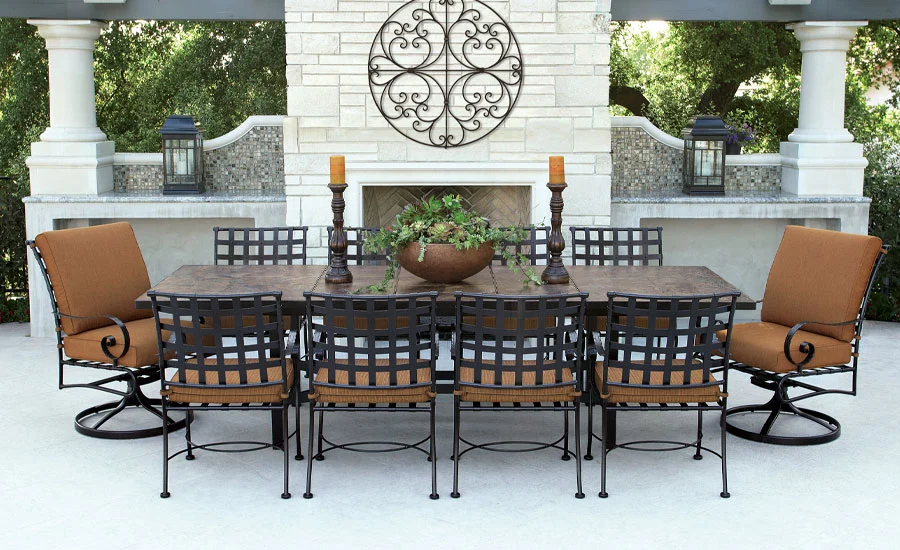 The most commonly used metals for outdoor furniture are steel, wrought iron, and aluminum. 
All three metals are very tough materials and their ability to be cast into a wide range of shapes makes them a popular choice for use by outdoor furniture manufacturers. 
However, metal has a very high thermal conductivity which can result in it getting very hot in the sun and very cold to the touch in winter – so for outdoor furniture purposes, you'll generally want to add cushions to make this patio solution more practical, and for year-round use in more extreme climates, it may be an option that is better used as a frame for a less conductive material – such as poly rattan furniture where the exterior weave is wrapped around a metal frame – rather than the main material.
Despite its toughness and its inability to absorb water, most metal will oxidize when exposed to moisture, with this oxidization being what creates unsightly and ultimately corrosive rust. For this reason, most metals need to have a weatherproof finish applied to maintain their integrity when exposed to the elements.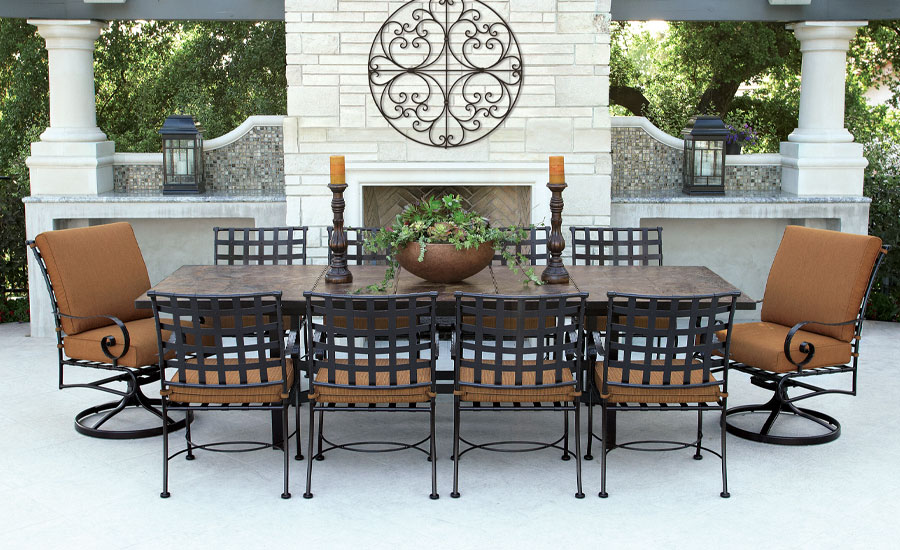 In the cases of steel and iron, protection comes by way of coating metal furniture in a thin yet tough layer of paint, which acts as a barrier to moisture and protects the metal underneath from exposure to the elements.
Most commonly metal outdoor garden furniture is powder-coated, which means the barrier layer is applied as a dry powder through an electrostatic process, then cured with heat, which makes it particularly tough and hard to chip.

However, if chipping does occur then it's important to repaint any damaged areas quickly to prevent water from getting in. Bubbling paint and tell-tale orange streaks are usually the first signs that oxidization has begun. 
The exception to this rule is aluminum, which makes it one of the most weatherproof metals for outdoor furniture use.
Aluminum forms a thin layer of oxidized material on its surface that acts as a barrier to moisture and prevents any further oxidization on exposure to rain or snow. It also has several other qualities that make it particularly well-suited to patio furniture,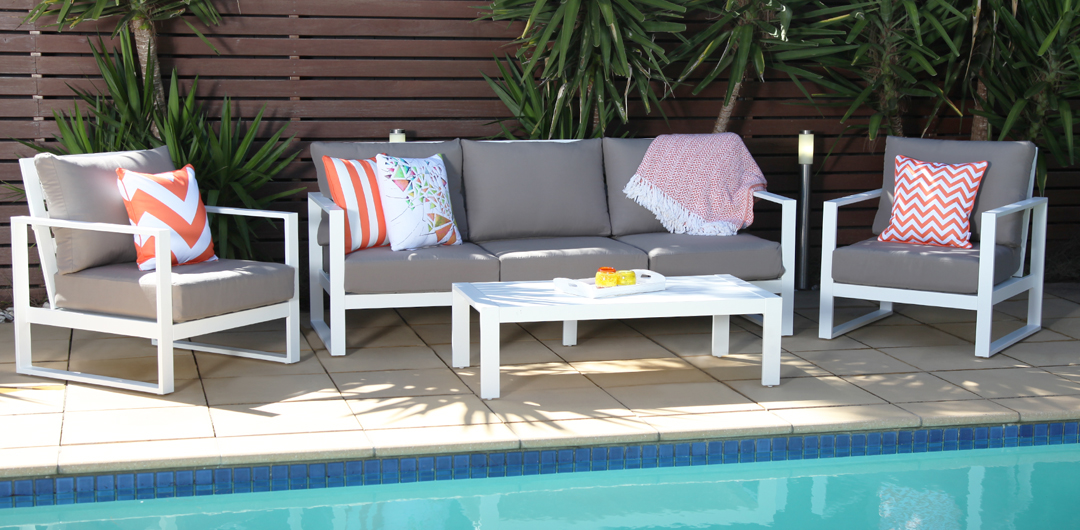 Aluminum is capable of being left outside continuously without protection. The anodized or powder-coat finish is for decoration only, and not protection. As well as being extremely strong, you'll also find that aluminum-based designs are particularly lightweight compared to other metals, meaning that you can easily move these around the garden when you need them with very little effort.
'By investing in an all-welded design, screws and fixings are reduced in number, or removed completely, which leads to a much longer life span for your furniture piece.
Because of its increased durability, aluminum outdoor furniture can often have a more expensive initial outlay than steel or iron, but if you want to invest in pieces that will have good longevity when left outside in the elements, it's highly likely to provide better long-term value.
Summary: Steel or iron outdoor furniture needs a powder-coated finish to form a resistant barrier to moisture and prevent rusting, this can be more prone to chipping and there is a higher possibility of oxidization occurring around the weak points of joints and fixings. Aluminum is lightweight and rust-resistant, so for longevity and ease of use, it's worth investing in furniture with an aluminum frame or made from solid welded aluminum.