WHY PEOPLE CHOOSE QUALITY OUTDOOR WROUGHT IRON FOR PATIO FURNITURE
author: Powerlon
2022-12-04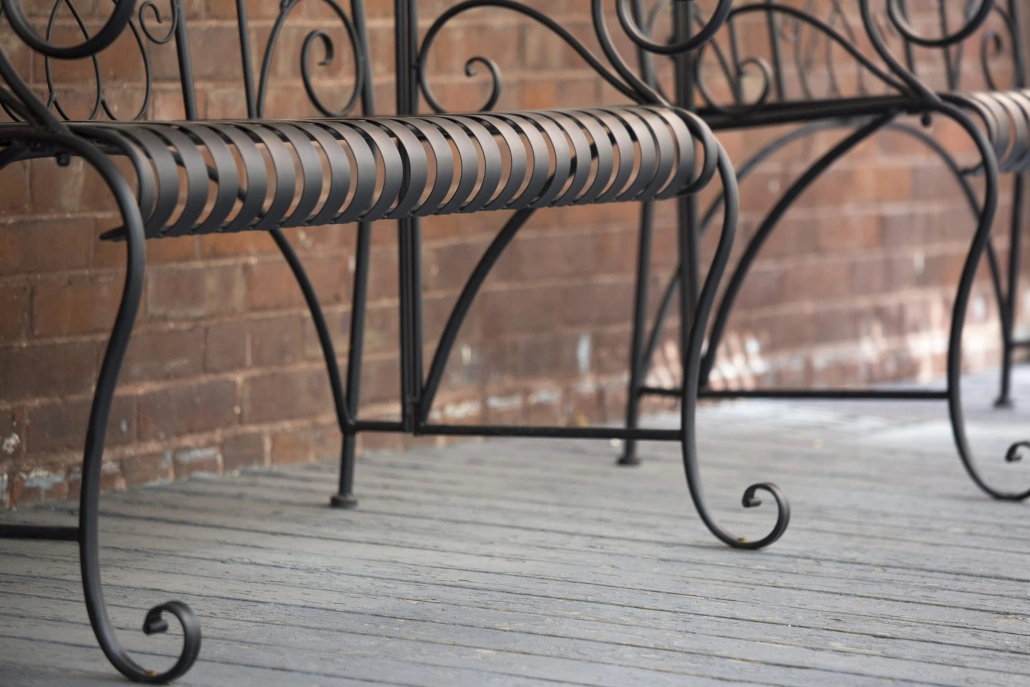 When it comes to high-quality outdoor furniture, you have many different choices as to the material, style, and design. While many homeowners prefer the modern lines and durability of cast aluminum, steel, teak, or synthetic rattan, outdoor furniture made of wrought iron are a perennial favorite due to their many favorable features. Let's take a look at all the ways wrought iron patio furniture is perfect for your backyard.
 
How to Identify Wrought Iron Patio Furniture
Wrought iron is a type of metal that is made largely of iron (in fact, it is usually 99% iron). So the first thing that will tip you off to outdoor furnishings being made of wrought iron is the fact that they are heavy and strong – even stronger than furniture crafted from steel or cast iron, both of which contain impurities that weaken their structure.
Another feature of wrought iron patio furniture is that it is often designed with elaborate scrollwork. This is due to the fact that wrought iron is malleable and it lends itself to bending, pressing, and hammering. In fact, the word "wrought" is defined as "worked by hand." Some people get confused and call it "rod iron" or "route iron" but they are surely referring to wrought iron.
The material even presents with a grain akin to wood, due to the low carbon content. This is another feature of outdoor furniture that lets you know it is made from wrought iron.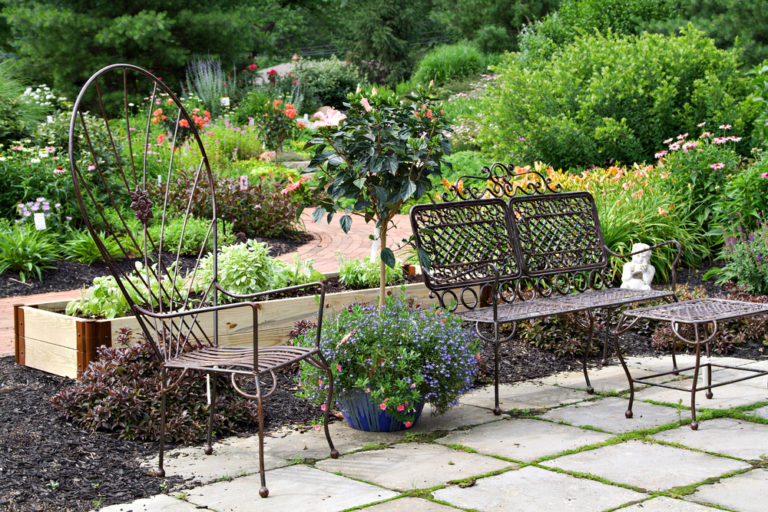 Benefits When You Buy Wrought Iron Patio Furniture
In addition to its striking and classic good looks, there are plenty of benefits when you buy wrought iron patio furniture for your backyard oasis. There is a reason this material has been popular for centuries. As previously mentioned, it is both extremely strong and durable. Wrought iron patio furniture is an excellent investment because it is certain to last for decades to come.
Did we mention that wrought iron lawn furniture is very low maintenance? The durable material requires just an occasional spray of water to clear it of dirt and dust to look brand new again. Applying a thin coat of oil will renew the finish.
Here is another benefit when you buy wrought iron furnishings: they stand up exceptionally well to the wind, sun, and rain Unlike lighter forms of outdoor pieces, such as those made from aluminum and resin, wrought iron lawn furniture will not blow into the pool during a strong wind and it won't fade, rust or corrode if you treated the surface properly.
 
Where to Buy Wrought Iron Patio Furniture
At  Powerlon, we carry the latest styles and designs in wrought iron patio furniture. Many of our high-quality outdoor furnishings feature substantial yet elegant frames made to withstand the elements. When you buy wrought iron patio pieces from us, you can rest assured that not only are they durable, they are backed by our satisfaction guarantee. And if your wrought iron furniture ever degrades in any way, we can easily and quickly repair it.
We hope you are convinced that wrought iron patio furniture is perfect for backyards. You really can't go wrong when it comes to the unique styles and ultimate durability of wrought iron lawn furniture that will last for decades to come.